ROLE
Strategist, Researcher, UX / UI Designer
OVERVIEW


The CBS Sports app onboarding process isn't up to standards with its competitors. Comparing our app to competitors allows us to improve the current design of the onboarding process, making it easier for users to create accounts.
THE CHALLENGE


Creating an engaging way for users to continue with the onboarding process rather than to skip through it.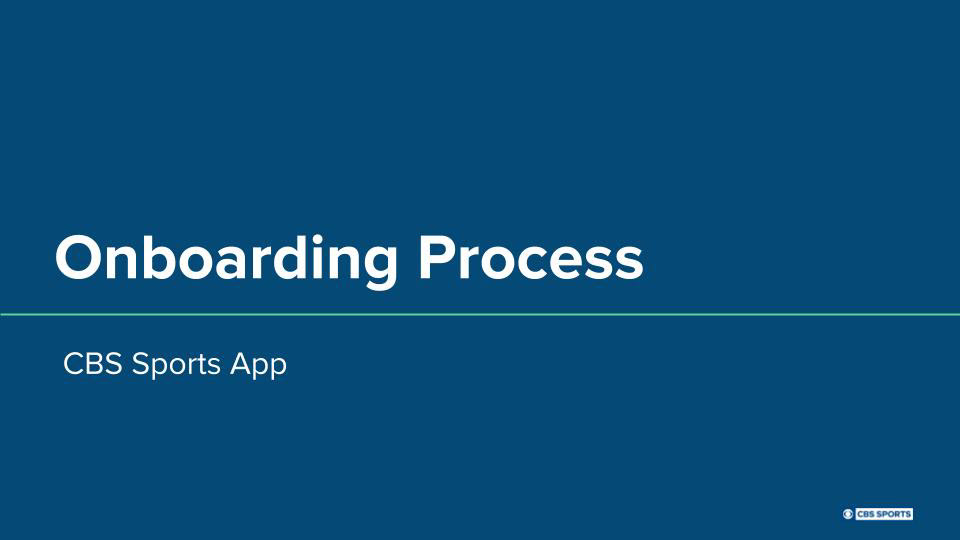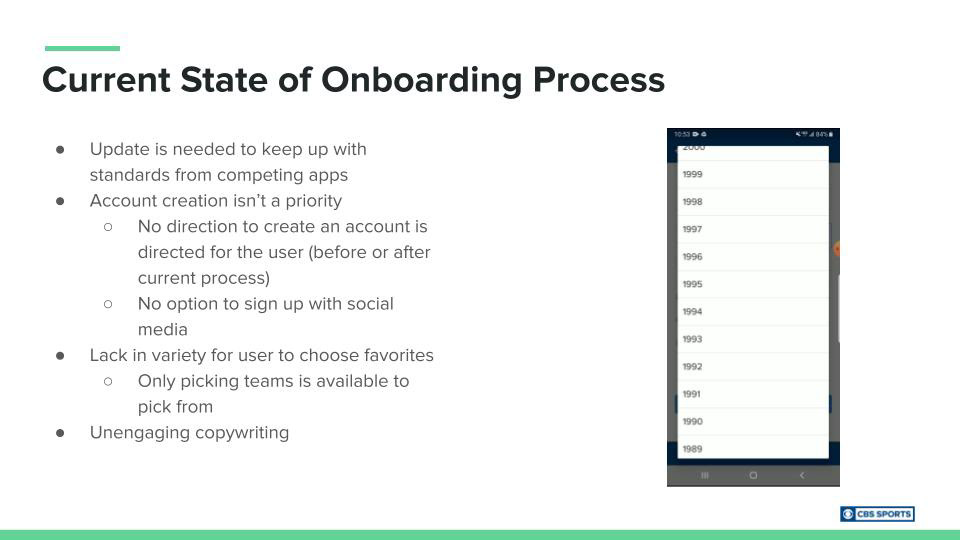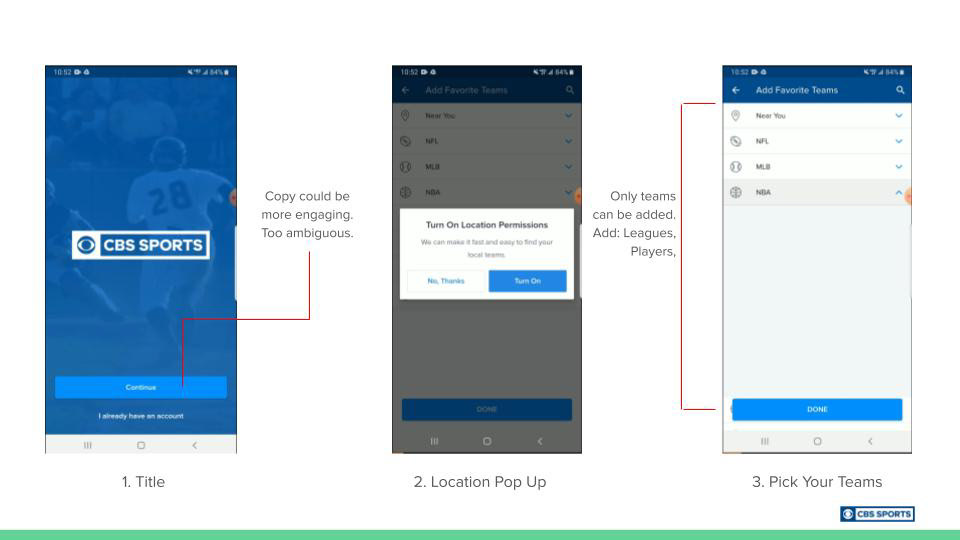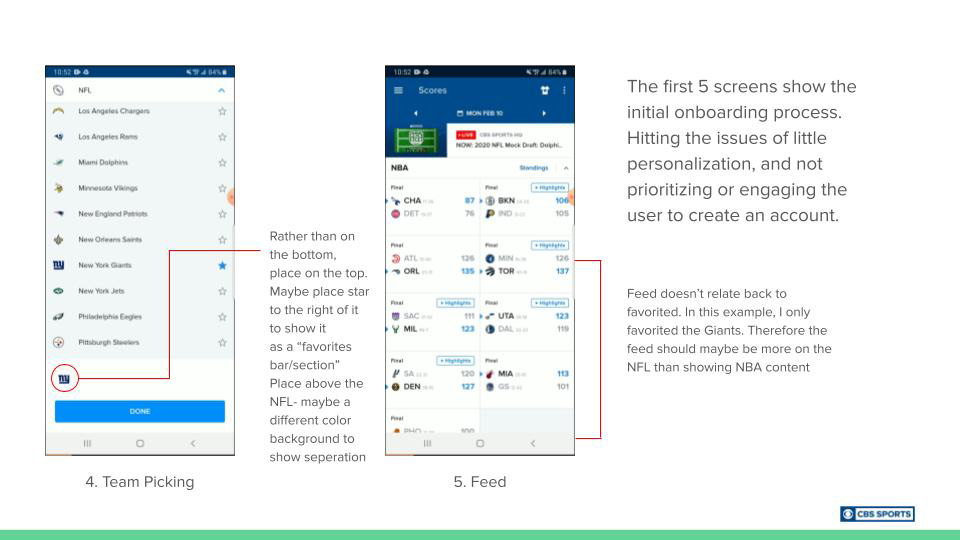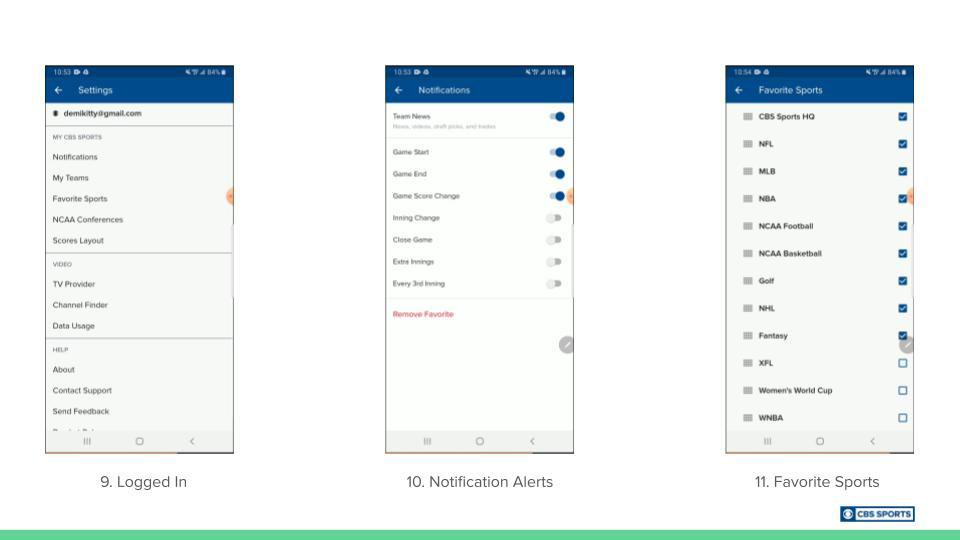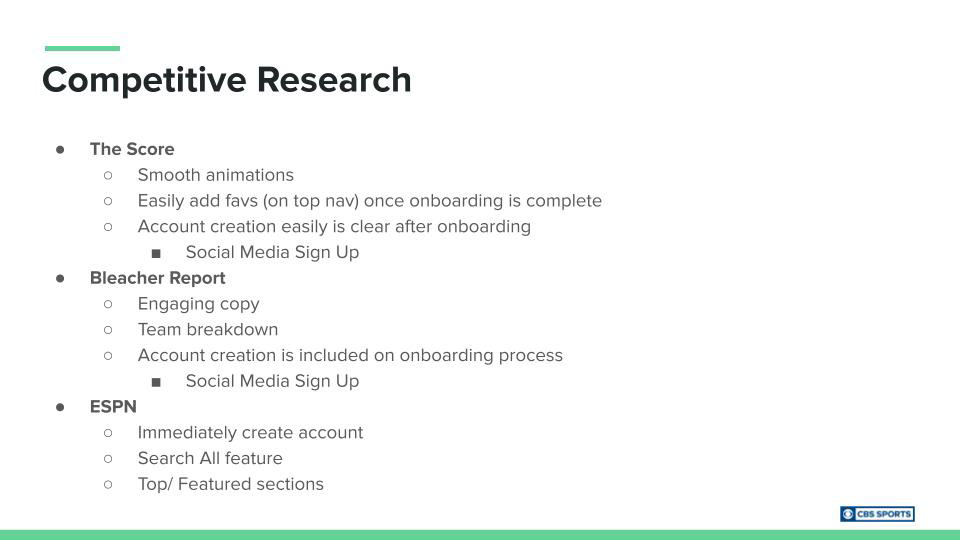 TEAM


CBS Sports Product Team
OVERVIEW


The CBS Sports article redesign was to help modernize the layout.